I feel really sick for some reason. Not to mention my sleeping schedule is jacked up. Up all night, dead after 8:00 am, resurrect around 1:00 pm for lunch, etc.
Watching j-dramas does that to me. Especially if it's Gokusen.
I told everyone I don't have celebrity crushes, but now I have one.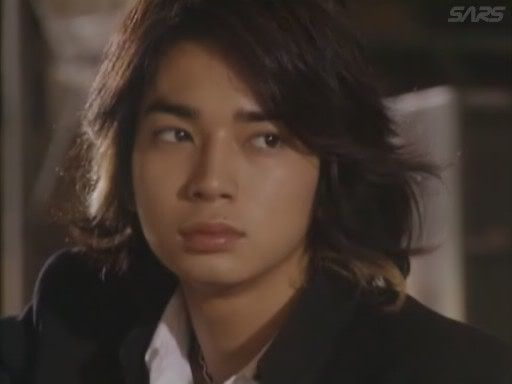 *dies* Good actor, singer, looks... too bad he's five years older than me. >_<
Yes, I'm digressing. I really don't want to think of a certain person right now, or what he's done lately to me. Gomen nasai minna, atashi wa baka desu. This is the only way I can forget it all, drowning myself in various aspects of Japanese visual culture.
Well, except PS2 games in this particular case, with this particular person. Just when I was mastering how to use Jin... gah. Will not think of that.
( Since Abby-san and Josef-san have done it... )